Not just the dirty stuff.: Discipline and the... →
allmylaundry: Micah is at that stage where he's testing his boundaries. And by that, I mean he'll be doing this for the rest of his life and will probably be the kid that pushes my buttons the hardest because that's who he is and what he does. Do you have a pet peeve? Something that annoys the hell out of… ALL OF THIS.
Watch
Heh
1 tag
1 tag
Watch
Billy the body rolling elephant.
Is "Lost" a Parenting Approach? →
allmylaundry: I seriously LOVE this blog! ALL OF THIS
Watch
Endless Alphabet. His favorite game and one of the best free apps available for kids. Also, he replays the videos over and over and over and over. And over.
Watch
Endless Alphabet. His favorite game and one of the best free apps available for kids. Also, he replays the videos over and over and over and over. And over.
He's weaned
He still tries to sneak boob though. He isn't slick. And i need more crew neck shirts to sleep in.
Watch
He's such a weirdo.
1 tag
...
AWOL? Kind of.  I've been working 10 hours a day, playing with the boy when I get home, and looking for a house in the meantime all while not relaxing on the weekend because Dudeguy has classes in our house.  Shit is stressful, bruh.  And burnout is REAL. The boy?  Awesome.  He's all chatty and says "Hi!" to people and falls in love with little girls, and finally is...
17 months
he has a few half words.  it's cute.  he bites to show displeasure. not cute.  tantrums.  also not cute.  wakes us up with an enthusiastic "HI" and then pulls at my face and says "BOO-BA"? (still haven't weaned him) waves bye-bye. is still emptying drawers left and right.  is very liberal with kisses.  
i found my wallet.  i left it in the stroller.   sorry, kid.
2 tags
#toddlerproblems
Today, while incarcerated (and while I was at work), the boy managed to remove his shorts and diaper and smear shit all over his playpen.  The chair, the blocks, the floor, the rug.  EVERYWHERE.  Dudeguy cleaned up, and charged me with giving the boy a bath when we all got home.  Prep for what the boy considers to be the best part of the day (BATH-TIIIIIIME!!!) includes wild screeching about bath...
>.
I think I've developed an anxiety disorder over the past few days.   This is why I work outside of the home.  
the weekend that shit got real
I've had a fairly incident free first year as a mom.  Supportive partner, no daycare expenses, only a couple of long distance trips; I survived with plenty of cushion.  And this is what's fucked up about having a fairly cushy first year.  Not long after, shit will go haywire over a couple of days and have you saying "I REALLY did not sign up for this shit," but you will...
16 months
WHEN DO BABIES SLEEP THROUGH THE DAMN NIGHT?! Onward… He: - would rather night nurse 12 times a night than eat during the day - still can't jump - is happy to entertain himself by pulling things out of our drawers - is a complete snugglebug.  loves hugs.  LOVES them - has rhythm - loves airplanes; points them out and says "eh-pane" when he sees them - makes out...
How Older Parenthood Will Upend American Society →
1 tag
"I was just in the kitchen washing stuff when I heard someone running up on me..."
– Dudeguy
3 tags
mom of newborn: oh my god, she's SUCH a great baby. so chill! we got lucky!
mom of toddler: that's wonderful! she'll probably stay that way.
mom of toddler (thinking): we'll see how long that shit lasts...
1 tag
so today was awful
tl,dr: buy an amber teething necklace and NEVER take it off of your kid. I had the week of Thanksgiving off.  This was supposed to be a chill week, spent with my little family, taking a load off, eating well, yadda, yadda, yadda. Not a lot to ask, right? So much for that shit.  For the past several days, the kid has been congested; not serious enough to warrant my complaining since he still...
ramblings
I think 'balance' is this halfway mythical concept meant to make me feel inadequate.   F balance.  I'm just trying to stay well-rested, showered, and reasonably sane.  The boy is becoming willful.  Not in a terrible way, but the shit is annoyingly cute…which is sure to become only annoying in the future.  And he is starting to climb up on things.  Awesome.  Add...
"Someone once asked me if Dudeguy and I still go out now that HK is in the..."
– Me
it takes a village
A year and a half into this motherhood thang-thang (a little over 2 if you count the pregnancy), I am firmly set in my belief that shit is easier if you have a tribe; a group of women who can talk you through things, let you vent, and can hold your kid while you go to the bathroom.  This is priceless.  Beyond priceless.  No one should have to travel this road alone and uninformed and the best...
15 months
I'm doing this 9 days early because the boy is asleep and I've completely forgotten about doing these.  This would have been so much better if I would have been doing them on schedule.  *sigh* N-T-WAY, The boy: - has gone back to chewing his food.  HOORAY! - is still sucking the life out of me breastfeeding with no signs of stopping. - will not fall asleep unless he has one of...
Luvv Divine: After Sandy →
READ IT AND VOTE. robdelaney: If you were following coverage of Sandy last night, you may have seen photos of nurses and firemen transporting babies from the NICU (Neonatal Intensive Care Unit) at NYU's hospital. If you didn't, you might consider looking them up. They're very moving. They show courageous…
5 tags
YAY FOR PUREE
for the last few weeks, HK has been refusing solid food.  any time dudeguy tries to give him any, he balks and cries for breastalade.  since my supply is tapering off (the boy is 14 months old 1 big enough to be eating actual food now), this hasn't been great.  on top of that, he's trying to figure out how to jump, practicing running, building shit with blocks and a host of other...
1 tag
it will never not be funny..
Dudeguy: I just walked into the living room to be greeted by a severe pooh disaster.
Dudeguy: Oh, the humanity!
Me: LMAOOOOO! did he take his diaper off?
DG: Yes. It's too early to talk about just yet.
Me: uh oh
DG: I hope no one is doing laundry.
Me: are you serious?
DG: I had to give the boy a bath - preceded by me hosing him off with the shower head.
Me: what the hell?
DG: None was above his waist - I suppose he learned last time not to get it on his hands.
1 tag
My baby hates the idea of a potential new sibling...
mybabyisaverage: "And yelp!", my baby yelped. HK has made it plain that he has no intentions of parent-sharing with another child.  Consider my uterus closed for business. 
1 tag
1 tag
"It was near the end of the two hours that I expected the boy to nap. I heard a..."
– Dudeguy I'm still laughing.  Partially because he always puts an "h" on "poo."
1 tag
The war is on
Bedtime is becoming a battleground. The last few days have seen me take nearly an hour to get the kid to bed.  The first quarter is full of him shrieking and crying.  The second is me trying to bribe him with breastalade.  The third is him pretending that he is discovering his hands and feet for the first time - he finds them so novel and interesting that he has to stare in wonderment at them....
1 tag
Extreme Nursing
Leave it to my kid to make nursing a damn extreme sport.  I never knew that a child would contort his body into every possible position just for the fun of seeing if he can do it while nursing.   For instance, if we are on the couch and he's sitting on my side, he'll uncouthly access "the buffet" and then nurse while on a hellafied gangsta lean.  Then he'll stand up....
2 tags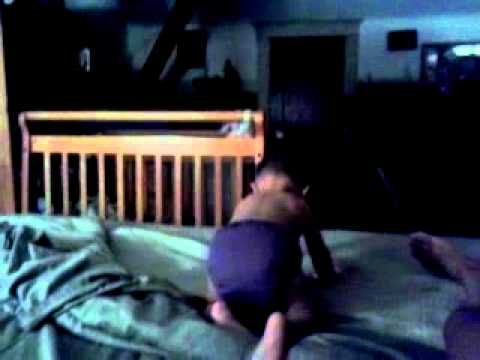 1 tag
Another Giveaway at EC Simplified! →
1 tag
"Can you believe he just got mad at me for not letting him make a mess? You know..."
– Dudeguy to me after taking the sippy cup with which the boy was using to make a mess on the bed. 
1 tag
"I signed up to be your daddy. I did not sign up for this other shit."
– Dudeguy to the boy who was making a mess with a sippy cup on the bed
1 tag
Sir...
Dudeguy: I put the stone age fertility goddess statue on your night stand. She's actually a candle.
Me: why did you do that? LOL
Dudeguy: I even lit her and let the smoke and mystical emanations work their way into your things.
Me: umm...
1 tag
Why I Love My Mother
Politician at door: (blah blah blah)...and my strong commitment to traditional family values, as my wife of 28 years will attest.
Shade's mom: Sir, I don't care if you have orgies every Tuesday night so long as you get your job done.
Politician: ...
Shade's mom: Also, if "traditional family values" is a sneaky way of saying "anti-gay marriage stance," you should know that my daughter is bisexual, and if I never get to cry at her wedding because some law you passed made her wedding illegal, I will personally see that your wife of 28 years has a lesbian awakening in time for you to discover the virtues of traditional divorce.
Politician: ...you have yourself a nice day, m'am.